IP, media and privacy law are constantly moving. Its boundaries are challenged daily. What's allowed and what's not. Herein lies the core of our work. Work that keeps challenging and inspiring us.
filter on category:
Porn Pino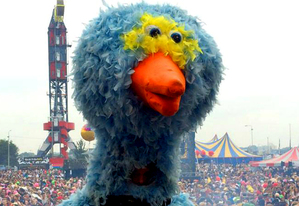 For Nederlandsmedianieuws.nl Remco Klöters wrote an article about copyright and Big Bird. Below is a brief introduction and a link to the full article (in Dutch).
Is there any news about the investigation regarding Pino - the Dutch version of Sesame street's Big Bird - that was announced after Pino was seen at the Amsterdam dance festival Valtifest?
The Dutch broadcasting organisation NTR was not amused when she was told about Pino being accompanied by scantily dressed dancers and men with whips. NTR would start an investigation, but after this nothing was heard ever since. Since I am a media lawyer I investigated it myself.
Can NTR forbid Pino to visit parties that seem out of the ordinary for a friendly character like Pino? A question that is not about Pino's age (since he was created in 1976) but the scope of the copyright on Pino.
Assuming the NTR could be the right holder, I think the parody excemption will soon be invoked. The excemption is based on article 18b of the Dutch Copyright law and is recently explained by the European Court of Justice.
» visit website