A football coach, what does it cost?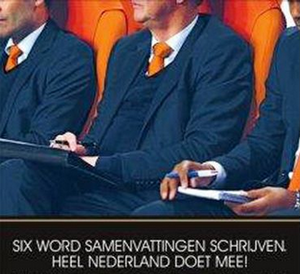 For Nederlandsmedianieuws.nl Remco Klöters wrote an article about the fee for using a portrait of former coach Van Gaal. Below you find a short introduction and a link to the full article (in Dutch).
Few events are as lucrative for the middle classs as the World Cup Football. At least if we participate... But not everything is possible. In late January this year, the Amsterdam Court decided an advertising agency should pay a fee of € 25.000,- for using the portrait of Van Gaal. How could the court establish such an amount?