IP, media and privacy law are constantly moving. Its boundaries are challenged daily. What's allowed and what's not. Herein lies the core of our work. Work that keeps challenging and inspiring us.
filter on category:
Contract Check: your contracts up-to-date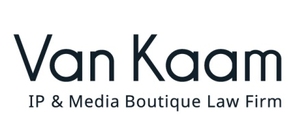 On 1 July 2015 the new copyright contract rules went into force. As mentioned in our latest update the amendments in the Dutch Copyright Act have consequences for makers and publishers of copyright works. The new rules are therefore important for the contract practice of all media sectors. Are your contracts already up-to-date?
The team of Van Kaam advocaten offers you the opportunity for a Contract Check for both existing and new contracts and/or terms and conditions regarding exploitation, licensing and/or publishing of copyright works.
We will check your agreement(s) and/or terms and conditions for free and inform you whether they need to be adjusted. If that is the case, you will be notified and we can make further arrangements about customizing and/or drafting the contract at a fixed fee.
Interested? Please contact us through e-mail info@van-kaam.nl or give us a call +31 020 - 4212040 for further information and/or to make an appointment.