IP, media and privacy law are constantly moving. Its boundaries are challenged daily. What's allowed and what's not. Herein lies the core of our work. Work that keeps challenging and inspiring us.
filter on category:
Dutch Copyright Contract Act into force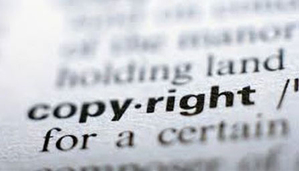 On July 1st 2015 the Dutch Senate adopted the new Copyright Contract Act. The objective of this act is to strengthen the position of authors and performing artists (hereinafter referred to as 'the maker') in relation to the publishers of their works.
The act expands the Dutch Copyright Act 1912 with a new chapter: 'Chapter 1A the exploitation agreement'. The provisions in this chapter only apply to contracts between individual makers and intermediaries exploiting their works. The new rules do not apply to contracts stipulating the use of commissioned works, simple user licenses or other agreements with users/consumers.
The most important amendments in the Copyright Contract Act:
exclusive licenses may only be effected by means of a written deed;
makers are entitled to a fair compensation for granting a right of exploitation
stipulating exploitation rights for future exploitation in a manner that is not yet known on conclusion of the contract must be explicitly agreed upon. When the other party commences exploitation the maker is entitled to additional fair compensation
makers may claim additional fair compensation if the agreed compensation is seriously disproportionate to the proceeds from the exploitation of the work ('bestseller clause')
makers may dissolve the contract wholly or in part if the other party does not sufficiently exploit the copyright to the work within a reasonable period after having concluded the contract ('non-use'
unreasonable or insufficient clauses stipulating rights to the exploitation of future works of the maker and other unreasonable onerous clauses shall be voidable
The new rules are of mandatory law. This implies that the provisions are unwaivable by the maker.
Film works
The Dutch copyright regime concerning film works has also been amended. The rule that film makers are deemed to have assigned their rights to the producer stays intact but the legislator added a new rule: directors, screenwriters and performers with a leading role in the film work are entitled to a proportional fair compensation for every form of exploitation. Their rights can no longer be redeemed by a so-called buy-out.
Film makers cannot waive their rights to fair compensation.
Contracts concluded before 1 July 2015
Contracts concluded before the entering into force of the new act can only rely on the new provisions regarding 'non usus' and voidability of unreasonable onerous clauses. All other provisions only apply on contracts which are concluded after 1 July 2015.
Practical application
The Dutch Copyright Contract Act contains many open standards/definitions that should be defined based on the circumstances of each specific media sector.