IP, media and privacy law are constantly moving. Its boundaries are challenged daily. What's allowed and what's not. Herein lies the core of our work. Work that keeps challenging and inspiring us.
filter on category:
Life by Anton Corbijn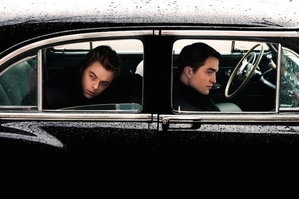 Life, the latest movie by Anton Corbijn, premiered earlier this month on the Berlin Filmfestival.
The movie tells the story of the friendship between James Dean (Dane DeHaan) and Dennis Stock (Robert Pattinson), photographer for the magazine 'Life'. The friendship between the two results from the fact Stock oftenly portrayed Dean for the magazine. The story is set in 1955 and is shot in Canada and the V.S.
Corbijn has indicated it was easy for him to relate to the story now he himself had a similar relationship with Herman Brood.