IP, media and privacy law are constantly moving. Its boundaries are challenged daily. What's allowed and what's not. Herein lies the core of our work. Work that keeps challenging and inspiring us.
filter on category:
Blurred Lines result of plagiarism?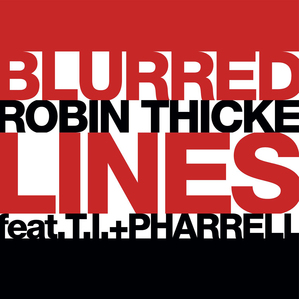 ''Blurred Lines'', the successful pop song of Pharrell Williams and Robin Thicke, is a copy of ''Got to Give it up'' by Marvin Gaye from 1977. So reads the verdict of an American jury trial started by the heirs of Marvin Gaye. Williams and Thicke must pay the heirs about $7,3 million in damages. The artists themselves earned about $16,5 million on ''Blurred Lines''. Thicke indicated he didn't compose any of the chords related to the song. During the proceedings Williams acknowledged he composed the entire song in one night and said the music of Gaye is ''the soundtrack of his youth''.
The jury compared both songs in full detail. It furthermore acknowledged the text and vocal lines of Blurred Lines are completely different compared to those of Got to give it up, but eventually they ruled the beat of both songs fitted seamlessly. The similarity in rhytm was decisive.
The lawyer of Williams and Thicke indicated they will appeal the foregoing judgment. The question is whether the judgement in first instance will uphold in appeal.
The judgement of the Los Angeles jury has a chilling effect on the music industry. Music consists of many different elements such as baselines, vocals, drums, underlying sheet music, texts, melodies, guitar play, potential synthesizer sounds and so on. There are dozens, if not hundreds of songs which are based on the same baseline or chords (EM-C-G-D) which are all totally different because of their added creative elements. Copying a well-known melody (such as the Rocky Theme Song Survivor) will more easily qualify as copyright infringement than the copy of a single baseline or rhytm. It appears not to be likely a Dutch court will consider this copyright infringement.
Judge here yourself whether this is copyright infringement: