IP, media and privacy law are constantly moving. Its boundaries are challenged daily. What's allowed and what's not. Herein lies the core of our work. Work that keeps challenging and inspiring us.
filter on category:
VOGUE Netherlands launches VOGUE Man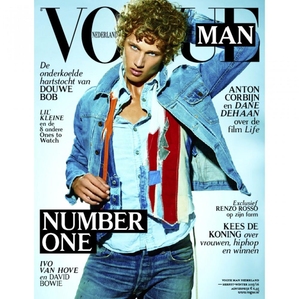 After France, Italy and Turkey The Netherlands are next in line. G+J media launches the 'fashion bible' for men: VOGUE Man. In stores as of Thursday 24 September.
VOGUE Man is a brand-extension of the Dutch edition of the internationally renowned high-fashion magazine VOGUE. The first edition contains amongst others fashion shoots inspired on Dutch style icons from the past, such as Ramses Shaffy and Johan Cruijf. Also included is a double-interview with photographer and director Anton Corbijn and actor Dane DeHaan about Corbijns latest movie 'Life'.
» visit website