IP, media and privacy law are constantly moving. Its boundaries are challenged daily. What's allowed and what's not. Herein lies the core of our work. Work that keeps challenging and inspiring us.
filter on category:
No copyright on 'Happy Birthday'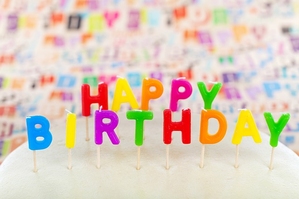 It is official: the song 'Happy Birthday' is not copyright protected. This is the judgment of an American judge on 22 September 2015. Warner/Chappell Music was claiming copyright on the birthday classic. According to calculations Warner/Chappell would annually receive up to 2 million dollar based on copyright of the song.
The discussion about the copyright of Happy Birthday started a while ago by documentary maker Jennifer Nelson. She was producing a film about the song and received an invoice from Warner/Chappell for the use of the song in her film. She was not sure if Warner/Chappell's claim was justified and initiated legal proceedings.
An American judge now decided, in another case, that Warner/Chappell owns copyright on the music (the melody) but not on the lyrics. The melody is derived from the song Good Morning to All from 1893, written by the American sisters Mildred and Patty Hill. This melody is already in the public domain. Which means that everyone is free to use, edit and share the melody. The lyrics of Happy Birthday were first published in 1912, but it is yet unknown who wrote them. Along with the growing popularity of the song in the 1930s, the credits for the lyrics of Happy Birthday were attributed to the Hill-sisters because of the similarity of their song.
The American judge decided that because it is unclear who is the real right holder of the lyrics copyright on the lyrics of Happy Birthday cannot be obtained by Warner/Chappell. Warner/Chappell can therefore not claim copyright on the song.