IP, media and privacy law are constantly moving. Its boundaries are challenged daily. What's allowed and what's not. Herein lies the core of our work. Work that keeps challenging and inspiring us.
filter on category:
Flexible rules on advertisment and sponsoring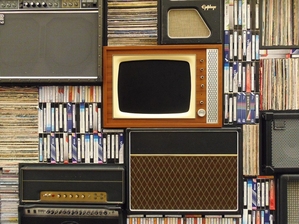 The European Commission is currently working on its Digital Market Strategy. In that context it recently presented its proposal for a new version of the Audiovisual Media Services Directive. It is an update that should respond to the current way in which we interact with audiovisual media.

The current Directive applies to commercial and public broadcasting companies. With the new rules it will also apply to providers of VOD-services and online video platforms. Under the Commission's proposal the rules for broadcasters are more flexible, while it imposes more obligations to online video platforms. The Commission claims that the latter should fall within the scope of the Directive. Below you will find a brief summary of the proposal.
First of all, a whole new chapter about video-sharing platform services is proposed. Such services are defined as: platforms which organize and tag a large quantity of videos and/or user-generated content with the primary purpose of informing, entertaining or educating viewers. Think of platforms such as YouTube and Dailymotion. Social media platforms, weblogs or newspaper websites fall outside the scope of the Directive.

In addition to expanding the scope of the Directive, the Commission focuses on the promotion of European content. The Commission proposes that television broadcasters should continue to fill at least half of their transmission time for European content. VOD-services currently offer little European content, there catalogues mainly consist of American series and movies. E.g. Netflix and HBO. With the new Directive on-demand providers are obligated to fill at least 20% of their catalogues with European content.

Furthermore, the new rules aim at protecting the consumer. The consumer needs to be protected from harmful content. These rules are particularly directed to on-demand providers and their obligation to protect minors from content such as pornography and violence. Also, viewers must be able to switch to online ad-free content. A nice addition because the viewer is currently deciding what to watch and when to watch it. Parties offering audiovisual services online should innovate accordingly.

However, the revised rules give broadcasters more flexibility as to when ads can be shown. Broadcasters can choose more freely when to show ads throughout the day. Broadcasters and on-demand providers will also have greater (quantitative) flexibility to use product placement and sponsorship. With the exception of specifically mentioned program's such as news, current affairs and children's programming. However, the flexible rules are subject to the condition that viewers are clearly informed and that editorial independence is guaranteed. The integrity of programs cannot be affected. Revenues from sponsorship lead to new (online) services which will lead to a greater choice and diversity for the viewer. The different measures are expected to have a positive economic impact for media service providers and increase their capacity to invest in audiovisual content.

Of course, the exact changes and new requirements depend on the final text and the implementation of the Directive by the Member-States. To be continued.