IP, media and privacy law are constantly moving. Its boundaries are challenged daily. What's allowed and what's not. Herein lies the core of our work. Work that keeps challenging and inspiring us.
filter on category:
G+J Publishers introduces: National Geographic Historia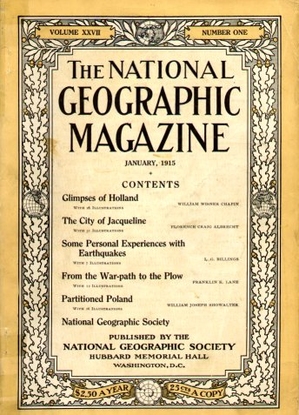 In a time where the printed magazine seems to be on its return, G+J Publishers proves this is a wrong assumption. She introduces a new magazine, National Geographic Historia. A spin-off of the well-known magazine National Geographic.
The new magazine focuses on history in the broadest sense and its essence will be 'beautiful illustrated classic history'. CEO Eric Blok mentions that it will be 'just a magazine for people who are interested in history and still actually have the time to read'.
It seems to go well with G+J Publishers. She is anticipating on the ongoing market changes which makes sure she keeps the public interested in her magazines which makes her stable player on an instable market. Titles like Quest, National Geographic, Jan and Vogue even have rising print runs. In short: a positive sound for the magazine lovers amongst us.
» visit website