IP, media and privacy law are constantly moving. Its boundaries are challenged daily. What's allowed and what's not. Herein lies the core of our work. Work that keeps challenging and inspiring us.
filter on category:
Works of renowned artists in the public domain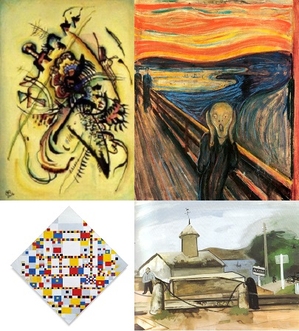 The start of the new year has also opened a door to the public domain for works of Mondrian, Kandinsky, Munch and Nussbaum. In Europe works are protected under copyright for the duration of 70 years after the death of the author (post mortem auctoris). In 2014 it was exactly 70 years ago since the aforementioned artists passed away. That is why their copyright has lapsed in the EU on January 1. The works can therefore be freely published.
However, with regard to the copyrights of Mondrian the situation is not that clear. Mondrian has lived most of his life in the United States (New York) which means the US Copyright Act must also be taken in to account. The U.S. have different rules concerning the duration and termination of the protection of copyright. Generally the protection also lasts until 70 years after the death of the author. But regarding works created by foreign nationals or U.S. citizens (like Mondrian) and published outside the U.S. between 1923 and 1978 the U.S. applies a protection period of 95 years from the date of first publication. Therefore the works of Mondrian are still protected under U.S. copyright law.
This difference in duration of copyright protection between Europe and the U.S. has turned into a discussion about the use and display of Mondrians works on the Internet. By making Mondrians works accessible for Americans the heirs of Mondrian (The Mondrian Trust) could argue their rights are being violated by the unauthorised display (in America). Americans are able to access European websites but under American copyright law some of Mondrians works are still protected and cannot be made available to the public.