IP, media and privacy law are constantly moving. Its boundaries are challenged daily. What's allowed and what's not. Herein lies the core of our work. Work that keeps challenging and inspiring us.
filter on category:
EU-US Privacy Shield launched by European Commission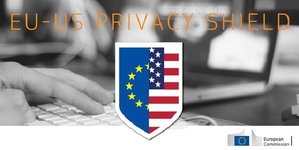 On July 12 2016 the European Commission adopted the EU-US Privacy Shield, which will replace the earlier Safe Harbour principles. The purpose of this Privacy Shield framework is to guarantee a sufficient level of protection for European citizens' personal data transmitted between the EU and the US.
On 6 October 2015, the European Court of Justice ruled that the European Safe Harbour principles did not provide an adequate level of protection of personal data (see Maximillian Schrems v Data Protection Commissioner). We wrote an article about this case on our website: 'European Safe Harbour Decision invalid'.

The US has promised that data collected from European citizens will not be used in mass surveillance exercises under the EU-US Privacy Shield. The US Department of Commerce will also monitor the compliance of US companies with the Privacy Shield principles. Furthermore, a new special Ombudsperson will be appointed in the Ministry of Foreign Affairs. This Ombudsperson will handle complaints raised by European citizens. US companies can register on the Privacy Shield list by certifying with the US Department of Commerce from August 1.

Nevertheless, it remains unclear if the European Court decides whether the Privacy Shield provides sufficient protection or not. It all depends on a party who is willing to submit this question to the European Court. What is clear is that several European authorities claim that the new principles are still not sufficient.

For further information: http://ec.europa.eu/justice/data-protection/files/privacy-shield-adequacy-decision_en.pdf